Course description
This course has two basic parts. The first part deals with financial accounting concepts in which issues related to the conceptual framework underlying financial accounting and financial reporting, the principles currently governing the financial reporting process, the development of accounting standards and Generally Accepted Accounting Principles (GAAP), analyzing and processing economic events, understanding and interpretation of financial reports, and techniques of analyzing financial reports and so on. will be discussed. The second part of the course deals with cost and management accounting concepts. This part of the course is designed to equip students with an understanding of basic principles of decision making, planning, control and an opportunity to apply these principles and procedures in preparing reports: economic performance report, control report, and information report to management.
Course outcomes
---
Upon the completion of this course, students will be able to:
• Understand the basic principles of accounting
• Understand, analyze and apply the accounting cycle
• Prepare the basic financial statements for a given firm
• Analyze and interpret financial statements for decision making
• Understand cost terminologies and apply cost concept
• Develop appropriate budgetary system for business organizations
• Apply the concepts of Cost Volume Profit (CVP) in strategic agribusiness decisions
• Identify and evaluate alternative decision in business organizations
Course contents
---

  0 h 50 min  |  Introduction to Financial Accounting
〉 Accounting and users of accounting information
〉 Financial and managerial accounting
〉 Accounting principles, standards and regulations
〉 Bases of accounting and recording systems
〉 Ethics in accounting and reporting
〉 Types of organizations and accounting

  1 h 0 min  |  Financial Accounting Procedures
〉 Accounting equation and rules of debit and credit
〉 Recording and summarizing business transactions
〉 The basics of adjusting entries
〉 Completing the accounting cycle
〉 Accounting for merchandizing operation
〉 Accounting for construction companies

  0 h 40 min  |  Financial Statement Preparation and Interpretation
〉 International Financial Reporting standards (IFRS)
〉 Income statement
〉 Statement of Shareholders equity
〉 Balance sheet
〉 Statement of cash flow

  0 h 38 min  |  Financial Statement Analysis and Interpretation
〉 Horizontal analysis
〉 Vertical analysis
〉 Ratio analysis
〉 Industry analysis

  0 h 48 min  |  Introduction to Cost and Managerial Accounting
〉 What is management accounting
〉 Cost concepts, terminologies and classifications
〉 Financial statements for manufacturing operation
〉 Marginal versus absorption costing systems
〉 Job order versus process costing systems
〉 Traditional versus Activity-based Costing (ABC) systems

  0 h 47 min  |  Cost Volume Profit (CVP) Analysis
〉 What is CVP analysis
〉 Application of CVP analysis
〉 Multiple products and CVP analysis
〉 Limitations of CVP analysis

  0 h 42 min  |  Alternative Choice Decisions
〉 Steps in decision making
〉 One time only special order decision
〉 Make or buy decision
〉 Eliminate or keep an unprofitable segment
〉 Sell at split off point or process further decision
〉 Product mix under capacity constraint
〉 Pricing decisions

  0 h 46 min  |  Budgetary Planning and Control
〉 Fundamentals of budgeting
〉 Operating and financial budgets
〉 Static and flexible budget
〉 Sales volume and flexible budget variance
〉 Standard costing and cost variances
This course includes:
---

    6 h 11 min recorded video

    Downloadable resources (books and articles)

    One year access

    Access on mobile and TV

    Advanced Level

    Certificate of completion
Reviews:
---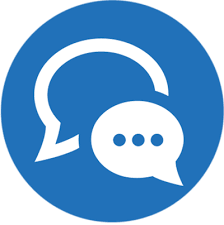 This is one of the best online courses I have taken. Most concise course content explained in easily understandable terms. I am truly thankful to the team.
This course does not have any sections.